Review of "Low-Budget Monster Flick," a single story in a collection by Mary Anna Evans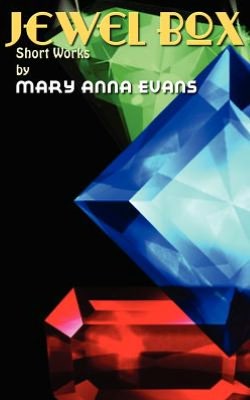 Summary:
An eight-year-old girl who has just watched as her sister was kidnapped... A nurse who holds the lives of a mother and child in her hands... A makeup artist who has just found a murdered starlet on a movie set... Find these characters and more in this book-length collection of short works by Mary Anna Evans, author of the Faye Longchamp mysteries. This collection includes stories and essays originally published in anthologies including FLORIDA HEAT WAVE, A KUDZU CHRISTMAS, MYSTERY READERS JOURNAL, NORTH FLORIDA NOIR, MYSTERY MUSES, and A MERRY BAND OF MURDERERS, as well as never-before published stories by Evans. Bonuses include a story by guest author Libby Fischer Hellmann and an excerpt from her environmental thriller WOUNDED EARTH. Mary Anna Evans is a recipient of the Mississippi Author Award, the Benjamin Franklin Award, a Florida Book Awards Bronze Medal, the Patrick D. Smith Florida Literature Award. KIRKUS REVIEWS called her latest release, PLUNDER, "delightfully erudite." She lives in Florida with a humongous piano and an unusually charming cat.
Review:
This is a review of one story in a collection by Evans.
I fully admit to having a weakness for cult horror and sci-fi films. If it involves a rubber monster suit and/or a virgin sacrifice, I've probably seen it. So it's really no wonder that this short story appealed to me in every way. It was like murder mystery noir with a sense of humor.
Evans has a strong style of writing that instantly transports and immerses. Despite the large cast (for a short story), never once was I pulled out of the action by trying to figure out who was who. I found myself enjoying all the characters. Yes, some of them were bordering on stereotype but it totally suited this type of story.
The plot is perfectly paced. It feels neither rushed nor needlessly dragged out. Some hardcore mystery fans may feel a little jilted with such a short investigative process but I actually liked this aspect to the story. In my opinion the story was more about "a day in a life" of a 1940s hollywood worker rather than a nitty-gritty whodunit. The underlying humor being that no one really cares about the victim, it's all about the showbiz and the art.
This story alone would make the collection worth investing in. Evans is not a short story author you want to miss.
5/5 stars
Reviewed by Alain Gomez